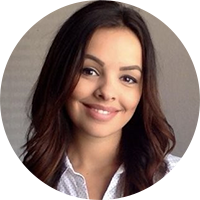 After graduating college, I started my career as a marketing coordinator for a relatively large insurance company. I knew that my line of work would require an aptitude for communication and writing, which I had. With these skills, I was successful at my job and I often received praise for my work. But, despite my capacity to complete projects, I wasn't advancing as quickly as I desired.
It wasn't until I discovered Vocabulary Zone that I realized I was missing a vital tool for success – a robust vocabulary. After starting the Vocabulary Zone Program, I noticed that writing emails and content became easier. My words were more precise and my communication was more fluid and succinct.
I began to apply my new enhanced vocabulary to my daily dialogue with peers and management. The results were indisputable. My precise words and new-found confidence garnered the attention of upper management. They started asking for my opinion on major strategic decisions and began inviting me to their weekly executive meetings. Within a few months, I was promoted to marketing manager and was given a significant raise.
Combined with diligence, developing a robust and expansive vocabulary has undoubtedly advanced my career and created more professional opportunities. I highly recommend Vocabulary Zone to any person looking to improve their communication skills and accelerate their career success.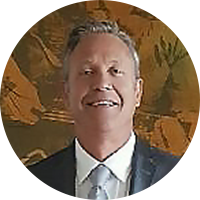 Your Vocabulary Programs have been absolutely instrumental in growing my career as a construction professional. Since I started using executive vocabulary in 2010, until as recently as last year in a refresher round, with Vocabulary Zone, your training has been a vital component in helping me get to the next level in my career.
I speak clearer and with greater precision. I also have more poise and confidence speaking in front of others. As a result, I've advanced from a field Foreman, to project Superintendent, and into estimating and Project Management.
Your vocabulary training has made it easier and more "natural" for me to transition from the field nto an office environment where I regularly interact with executives.
The way your program works is almost magical to me. I say that because I not only learned more words, but understood the words, and recalled them easily. Using them properly too.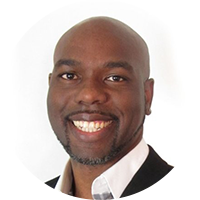 I have always inherently understood the importance of having and speaking with a good vocabulary. As serial entrepreneur and a C-Suite executive, I have found that good communication skills are paramount to being successful in business. So, when I met Greg Ragland at a marketing workshop and he told me about his vocabulary training, I was very intrigued. In fact, I started his vocabulary training the next week.
I was very impressed with the word selection in Vocabulary Zone – the words they teach are smart, practical words that I was familiar with but didn't regularly use in my daily communication. The lessons do a fantastic job of showing you exactly when, where and how to use a word in proper context. After finishing a lesson, I find that more words come to mind when I'm communicating.
The program is very intuitive and user-friendly. I like how audio lessons, which facilitate teaching on the go, are combined with interactive quizzes that I can take on any device. It's been easy to integrate the Vocabulary Zone training into my daily routine.
I have also had my daughters listen to some of the lessons with me. They are also improving their vocabularies, which has translated to them earning better grades in school.
I highly recommend Vocabulary Zone to anyone looking to hone their communication skills at work. You will become a better writer, public speaker and overall good communicator if you do the Vocabulary Zone training.
"Investing in yourself is the best investment you will ever make."